Guns N' Roses - 19921129 Bogota Colombia Concert Use Your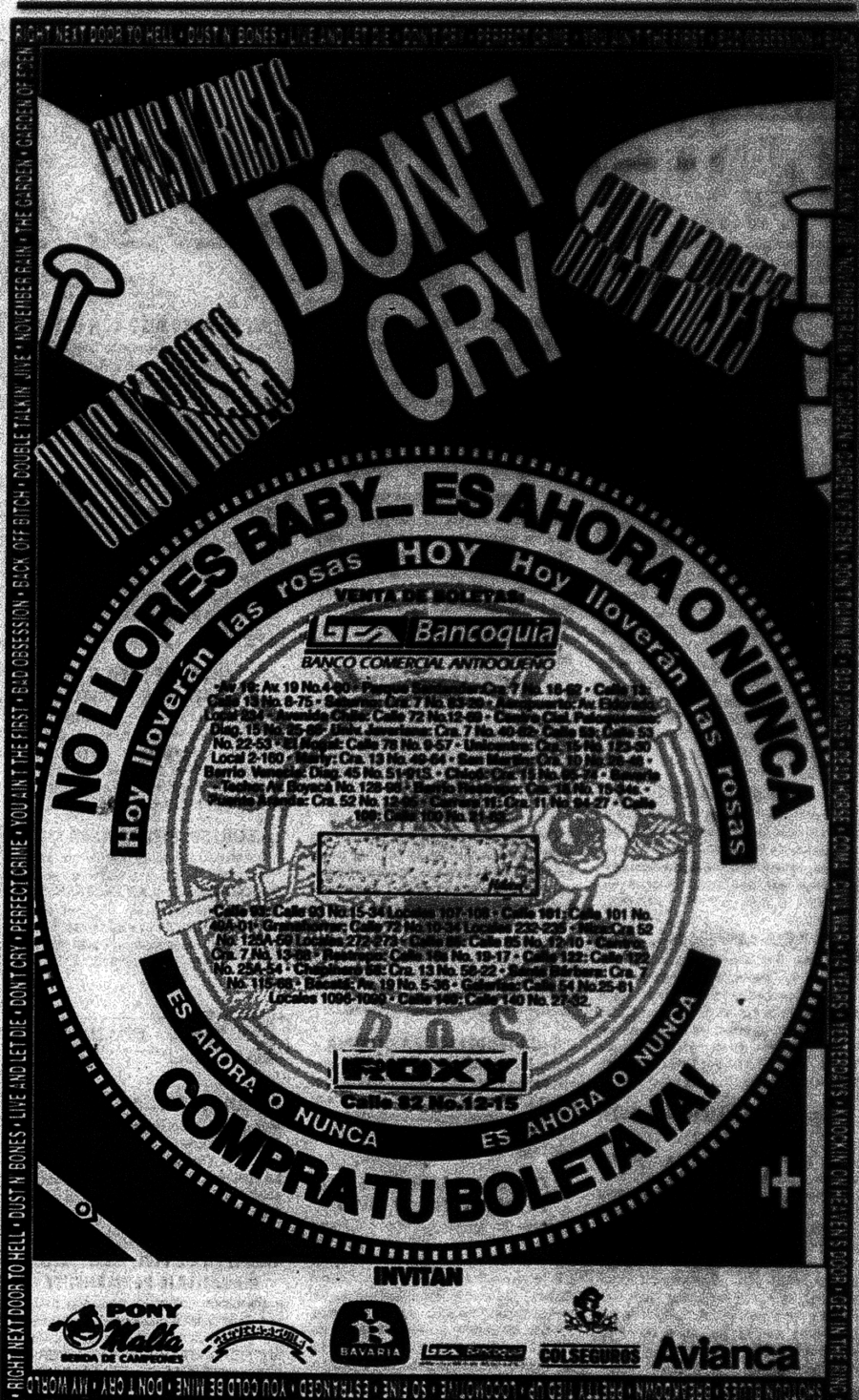 Nota del Gunner que aporto esta descarga:
Concert is incomplete, recorded from radio and filled with voice overs. It's all what I have, if you have something better PLEASE share it and let me know. More details on the URL. Thanks.
El concierto est? incompleto, lleno de cortes y con la desagradable voz del Capi Romero encima. Pero es todo lo que tengo, si tiene algo mejor por favor comp?rtalo y h?gamelo saber. Mas detalles en el URL adjunto.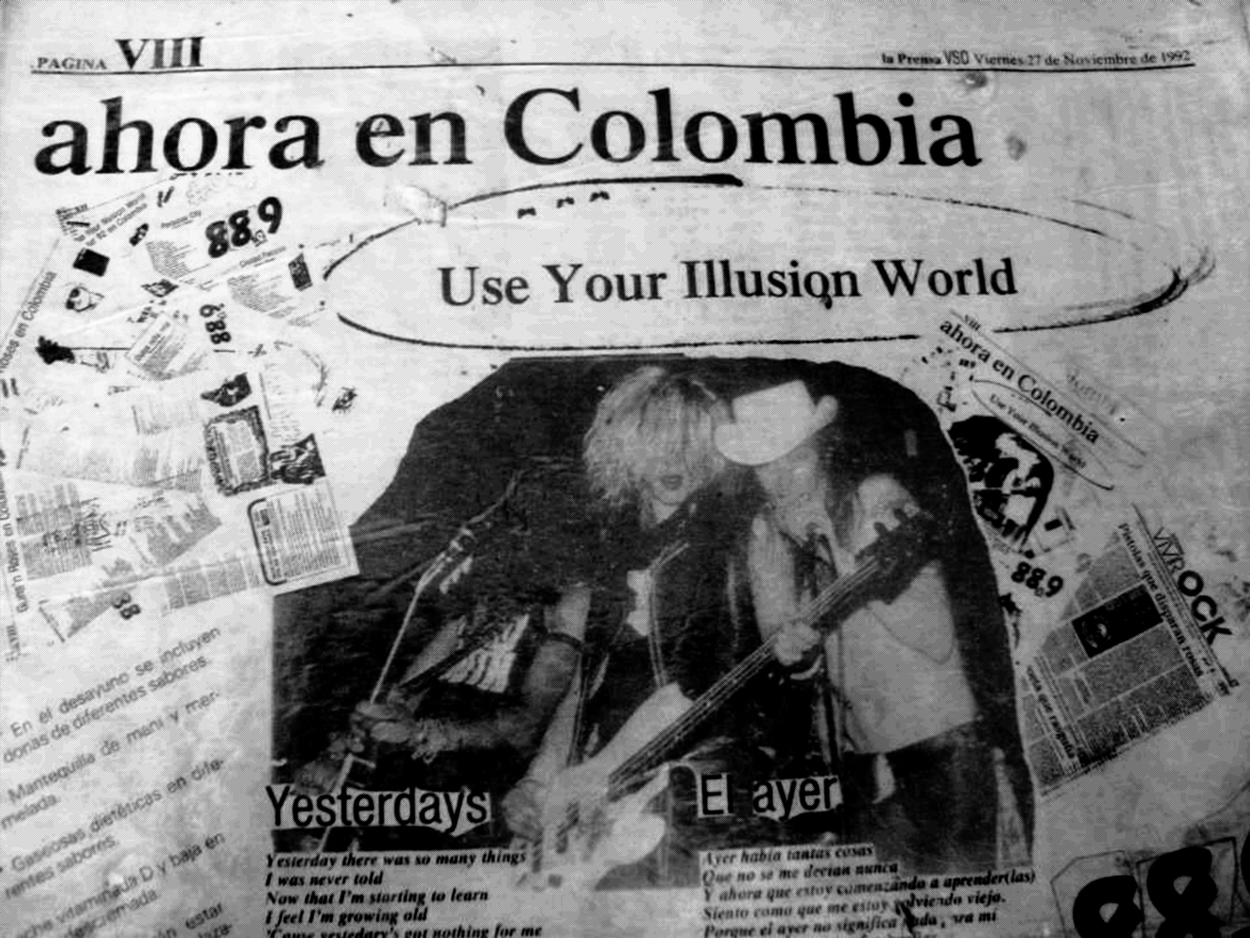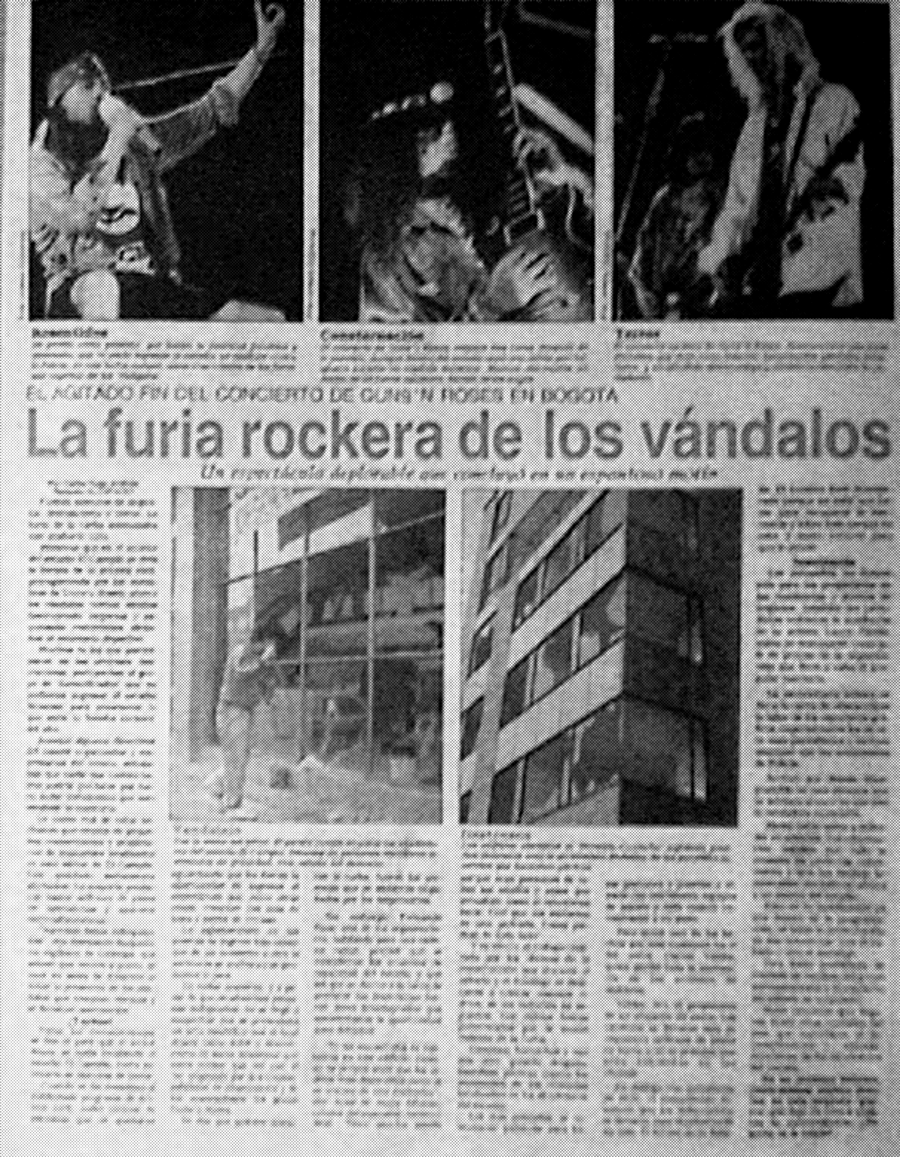 Songlist of this torrent:
Live And Let Die
Attitude
Double Talkin' Jive
Civil War
Bad Obsession
So Fine
Patience
Piano warmup
It's allright
November Rain
Axl explains to crowd we're not going anywhere
Don't Cry
Paradise City
Original Songlist:
Welcome To The Jungle
Mr. Brownstone
It's So easy
Live and let die
Attitude
Double talkin' Jive
Guitar Solo / Chili Dog
Civil War
Band presentation / Winds
Bad Obsession
Band introduction
So Fine
Wild Horses [Intro] / Patience
It's Alright [Intro]
November Rain
Speech announcing their break due to rain, and the last two songs were played under the rain!
Don't Cry
Mother[Intro]/Paradise City
Bajar desde Torrent